Cuffs
A pair cuffs and connecting strapping. They are quite comfortable.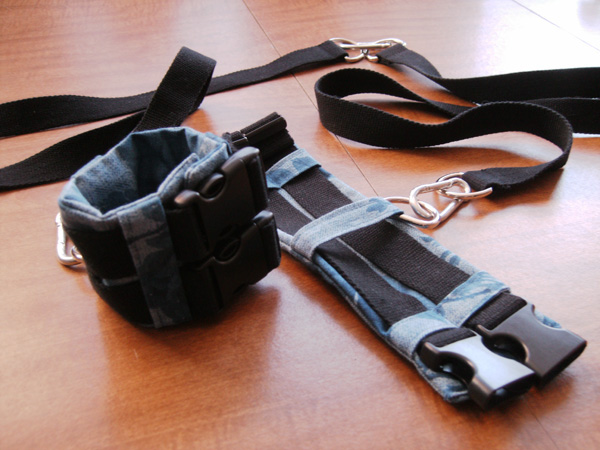 Cuffs - Colours
The five cuffs above are the colour choices of what is currently in stock.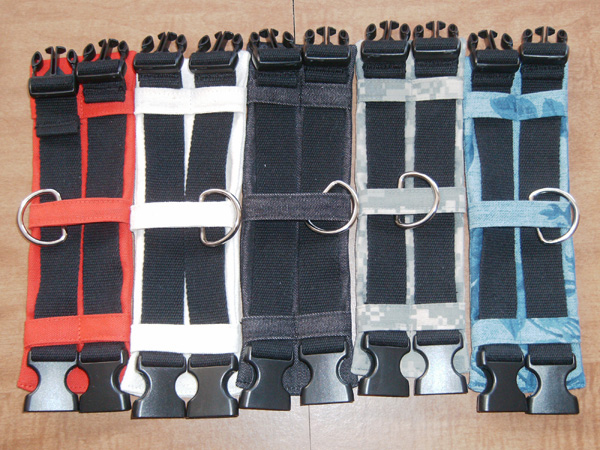 Cuffs - Strapping with Carabiners
The strapping is made of prewashed black cotton. Basic cuffs will come with two straps (each roughly one meter long) and three carabiners.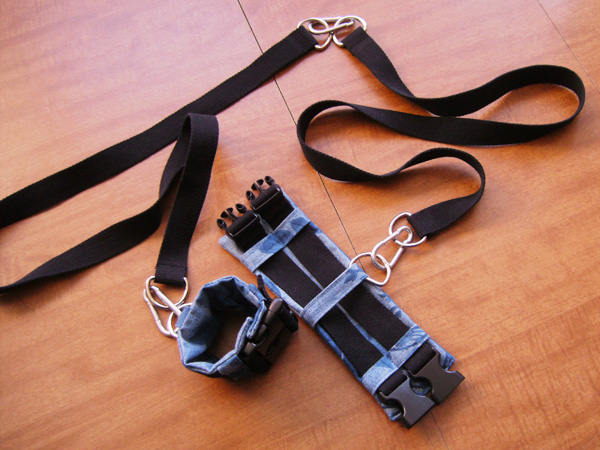 Cuffs - On Display
The cuffs can go anywhere.